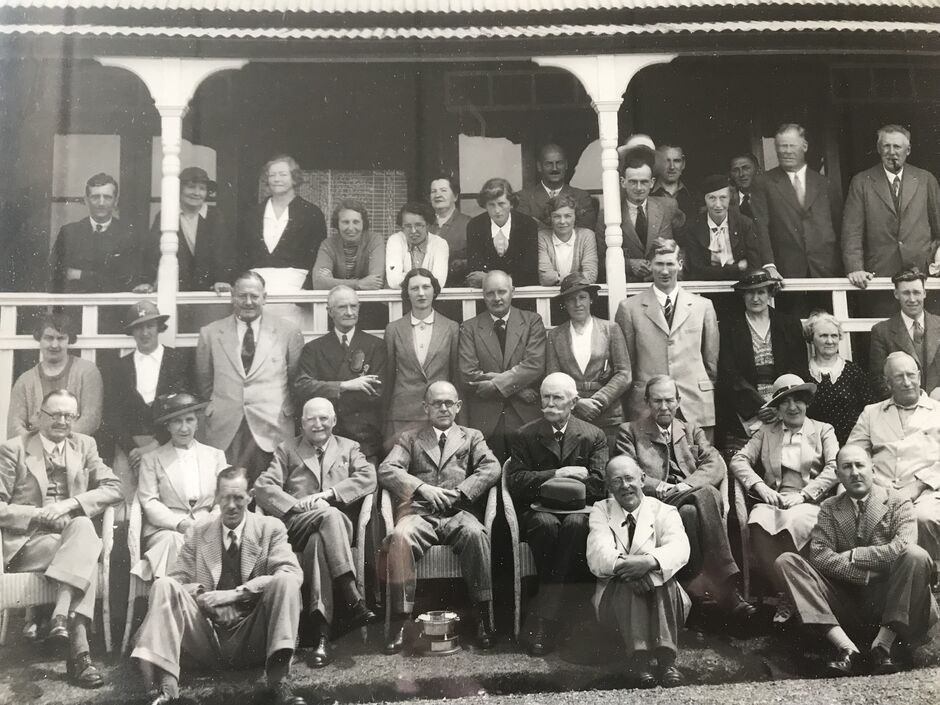 The Club was formed in 1888, as a result of a growing interest in the game of golf, shown largely by the masters of Winchester College, the Officers of the Military, and a number of local gentlemen.
The man who decided to do something about this, in a practical way, was The Rt. Hon. The Earl of Northesk. He called a meeting of all interested parties, which was held in the Winchester Guildhall. At this meeting, it was decided that a Golf Club be formed. Mr Richard Moss was elected as its first President, and Lord Northesk, Captain.
Sufficient land was rented at Morn Hill on the Winchester/Petersfield Road, and a Golf Links was laid out. The cost of this was met by the issues of Debentures, to be subscribed for by the members. These were valued at £5 each, and were re-payable on request. With the aid of the £50, loaned to the Club by Lord Northesk, a hut was erected on the Links, and a Sgt Shawford, recently retired from the Rifle Brigade, hired to look after things.
It was decided that the Club would be known as 'The Winchester Golf Club', and a hope was expressed that it might be called 'Royal', if and when they deserved it. So, prophetically, spoke the Earl of Northesk in 1888. Unfortunately, he did not live to see his prophecy come true.
Among the keenest of the playing members, were the following stalwarts from Winchester College. The Rev. G M A Hewett, the Rev J F (Trant) Bramston, Mr Randle (later to become Headmaster) who used to go between College and Links on a Penny-farthing, and the Revs. Richardson and Garbutt. In 1889, Lord Northesk was forced, against his principles, to accept the Captaincy for a further year.
It was found to be impossible to find anyone with both the time and enthusiasm for a task, which by its very nature, must have been a veritable labour of Hercules. So much so, in fact, that the next incumbent was elected in 'absentia'. However, the gentleman in question accepted the honour in good part, and spared no effort in carrying out his duties.
By this time, the Club was settling down, and Spring and Autumn meetings were organised. The Earl of Northesk had presented a silver bowl, to be played for at each of the meetings, and Richard Moss, a Shield to be presented to the Club champion. Monthly medals were also played for. Oddly enough, the results of these matches were not to be found in the Sports' pages of the local papers, but were tucked away in the Social Columns. It was not unusual to find such results sandwiched between a list of guests who had attended a dinner given by the Duke of Wellington and the account of a ball held at Cranbury Park.
History of the Royal Winchester